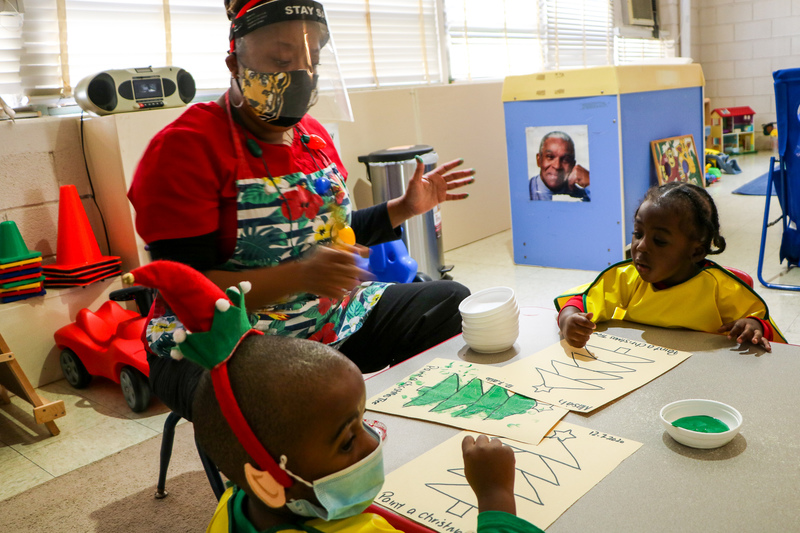 Ms. Racheal Gill was named Teacher of the Month of November at the Little New Steps. Read why she received this recognition below.
"Racheal Gill is a very dedicated teacher and has been in the school system for seventeen years. Those seventeen years have been spent at Little News Steps helping to nourish and nurture the babies and toddlers. She participated in several trainings throughout the year to ensure that her students are receiving age appropriate activities in order for them to be successful. Ms. Gill also went back to school to further her education after being out of school for several years. Ms. Gill received her Bachelor of Arts degree in 2019.
She shows love and affection towards the children, parents and staff. She is understanding of the individual child, their needs, interests, and abilities. Ms. Gill always gives children eye to eye contact, which shows is on their level. She is a loving and caring person. Ms. Gill's personality and sense of humor make her a pleasure to be around. It's a pleasure working with her."